Why My Muscles Won't Grow?
There are many reasons why your muscles won't grow or why your muscle growth is retarded. One main culprit for your muscle tissue to in a catabolic and not in an anabolic state is the stress hormone called cortisol. This stress hormone, cortisol, is produced by your body when you are under stressful situations.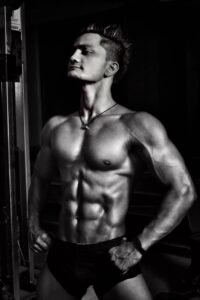 Yes, any type of stress, whether they are mental stress, physical stress or just emotional stress will trigger off an increased in the production of cortisol hormones. A high level of cortisol is always a bane for bodybuilders and that in itself, is creating more stress.
When you exercise or especially weightlifting body building exercises, you are placing a tremendous stress on your body. This in turn will cause the cortisol hormone in your body to rise to unacceptable level which may destroy your muscle tissues, bone density and causes weight gain especially abdominal fat. Ohhh…that abdominal fat that would not go away.
This hormone hates your muscles and wants you to grow fat. It takes away protein from the muscles. However to be fair to this hormone, the cortisol hormone has its positive functions.
Cortisol is produced by the adrenal cortex and is commonly known as a stress hormone because the level of cortisol in your body rises sharply when you are under stress. This hormone plays an important role in your body's metabolic function, it facilitates cardiovascular function, carbohydrate metabolism and controls inflammation. After all, it is a steroid hormone.
As more cortisol is being produced, your muscle tissue breaks down further since the amino acids from your muscle protein is being converted into glucose for energy. This hormone also blocks new muscle tissues from growing because it interferes in protein synthesis in your muscles.
How to lower cortisol level?
Get enough sleep – Let your body recuperate from the day's stress and let the body rebuild its wears and tears. A lack of sleep will put your body under further stress and thus increasing cortisol levels.
Avoid stress – Take up yoga, read a book, take a break from whatever you are doing. Learn meditation and breathing techniques to reduce everyday stress. Take a week or so break from your exercise routine after 6-8 weeks of regular training. As your body learns how to relax, the level of cortisol hormone will fall correspondingly.
Do not over train – Over training is a common issue amongst athletes of all types. This is especially so in bodybuilding and weight lifting. You are already damaging your muscles when you lift weights, don't let cortisol hormones rob your muscles of the much needed proteins and preventing muscle repair and growth.
Once your body and mind is free from stress, your cortisol production will be at a healthy level and you will once again see your muscles growing, provided that you are doing other things that are conducive to getting your muscles to grow.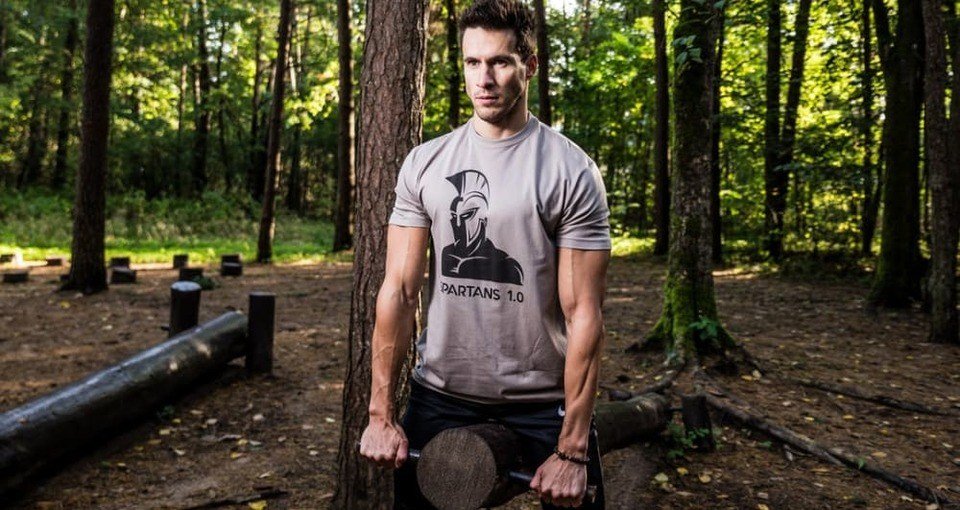 Build Muscle Without Weights
Do you seriously want to build muscle without weights? This is something which some people will say is impossible, but it can definitely be done if you take the time to learn the right methods. Here are the basics you need to be able to build muscle without weights, from right now.
1-Basics
It is even possible to build muscle without weights with the traditional simple forms of exercise – exercises which need no special equipment, and which can be done anywhere. These include such exercises as sit ups, press ups etc. These are no going to turn you from a weakling into a champion bodybuilder, but if you are not used to exercising your body, they can be a great way to start. As with any form of exercise, you need regular workouts to see results.
2-Arms
Although these general exercises are beneficial, to see real results you will need to concentrate on specific muscle groups. This is the best way to build muscle without weights. Building up the biceps, which is a common starting point amongst aspiring bodybuilders, is not easily done without weights. Probably the best way of going about this is just to use something in place of the weights, such as cans of food. Put the cans into a bag, and you have a makeshift weight to lift.
3-Chest
Every bodybuilder wants to work their chest, as this is what gives the appearance of a well built body. To effectively build muscle without weights for your chest, the muscles called the pectoral muscles, one of the simple possibilities is to make regular press ups harder to do. One easy way of accomplishing this is to put your feet up on a chair, making all the weight go in to your arms. You will find these a lot harder to do than the standard press up, so be prepared.
4-Shoulders
The shoulders will definitely benefit from basic exercises such as press ups, and even more so from inclined press ups. One way to go beyond this is to add pull ups. So many people find these exercises hard to perform, so they definitely have the potential to build muscle without weights. To get the very best results from your pull ups, you will need to widen your grips, so that the weight is concentrated in the shoulder area. This will make sure that the effort you are putting in gets the best possible result, by being directed to the right area. It is hard work, though.
It is certainly not difficult to start to build muscle without weights, and you can start this way without needing to invest in gym memberships or home equipment. Click the links below for some great extra resources.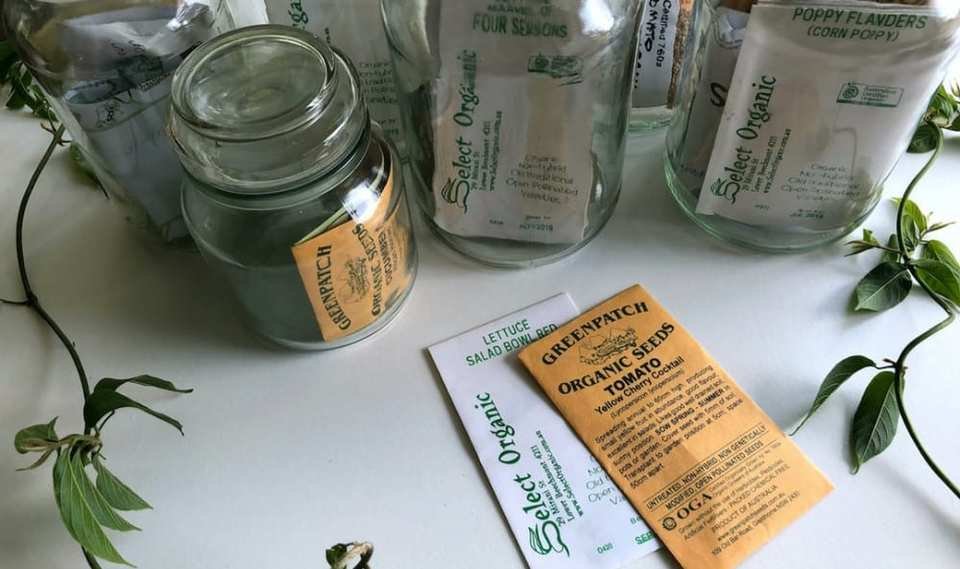 Muscle Building Supplement Advice
Building muscle is more than just working out, and it is more than just using muscle building supplements. There really is a right way – a scientifically proven way – to build mass muscle. Here are some tips:
1. Make sure that you are getting enough protein, through food and muscle building supplements. Furthermore, make sure that the protein that you are getting is high quality protein. Without the proper amount of protein, your muscles will not only stop growing, but you will lose muscle as well. You need 1.75 grams of protein for every kilogram of body weight, each and every day. Some people consume up to 1 gram per kilogram, just to be on the safe side.
2. You must constantly feed your muscles. Muscles are always busy – even when you are at rest. They are constantly doing one of two things: they are either building up, or breaking down. If they aren't fed, they are breaking down, and the only way that they build is by outpacing the breakdown process with the build up process. This requires the constant presence of protein. This is why bodybuilders typically eat six meals a day.
3. Make sure that Your Protein is doing the right thing. If you consume nothing but protein, which is a mistake that some bodybuilders make, you will find that you aren't growing muscle. Instead, the protein is used for other body functions, such as turning into blood sugar for energy. It's important to eat a well balanced diet, even though you will be taking in more protein than what the 'normal' diet consists of. The best way to do this is to include low-glycemic carbs with your protein. This way, the carbs can be used as fuel, and the protein can be used to build muscle.
4. Your muscles are 70% water, and water is essential to their growth. Water is used to move the proteins through the muscles. You can do everything else right, but if you aren't getting enough water, your muscles simply won't grow. The rule is to drink one ounce of water for every gram of protein that you eat.
5. Eat immediately after your workouts. Eat a meal that is high in protein, with low-Glycemic carbs as well. This meal should be eaten within one hour of finishing your workout. After that time, you lose your window of opportunity to help your muscles grow even more. Not only does this help your muscles to grow bigger, faster, it also helps them to heal faster.
Conclusion
There is a great deal more to learn about muscle building supplements, but this is a start, and it will get you headed in the right direction to help you reach your bodybuilding goals. Remember that bodybuilding is more than working out, and it is more than using muscle building supplements. It is a combination of many things, and leaving just one element out can severely hinder your bodybuilding efforts.